- The Sadaka Ride - 3h (Price is per sidecar)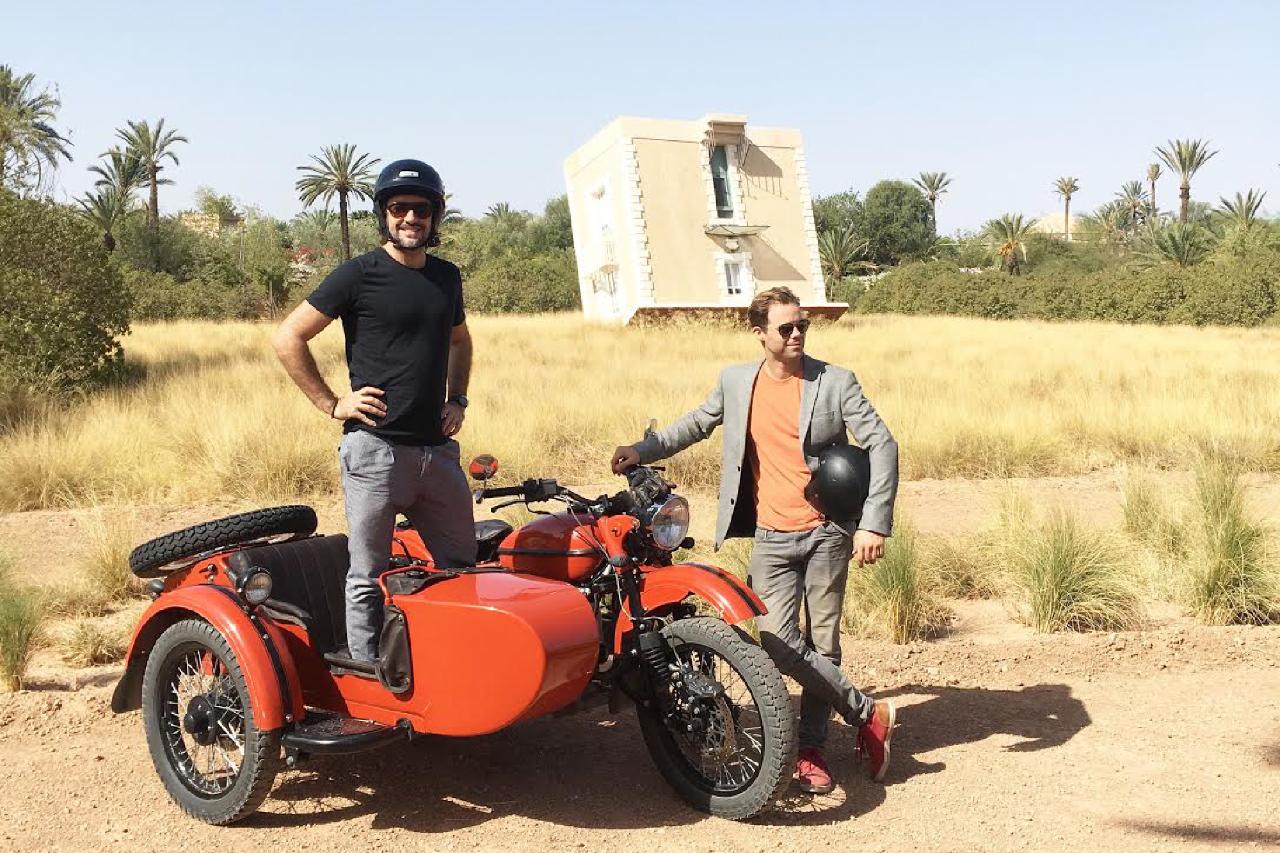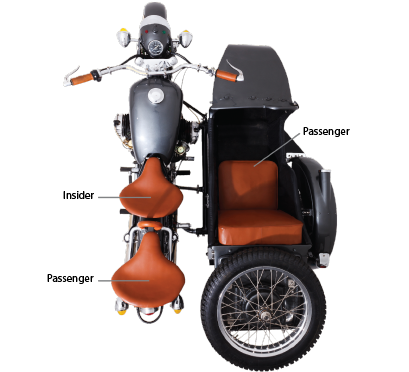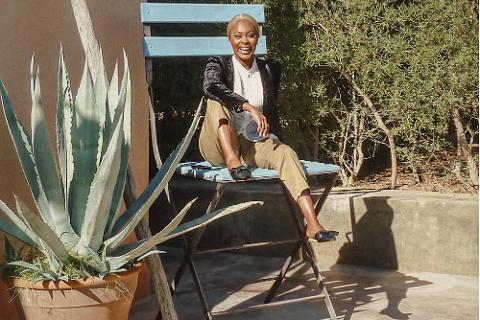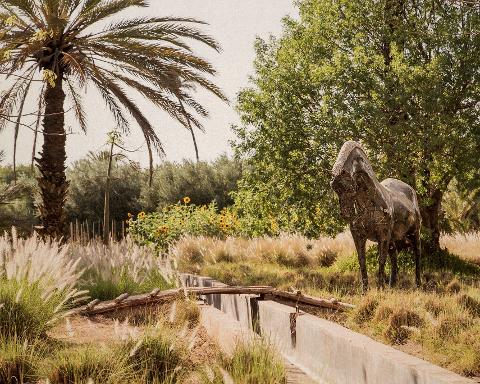 Duration: 3 Hours (approx.)
PLEASE CONTACT US FOR LARGE GROUPS AS WE CAN SPLIT PASSENGERS BETWEEN SIDECARS AND JEEPS
v EN FRANÇAIS PLUS BAS v
Ride off the beaten path through the medina and the palm grove to make your way towards Dar El Sadaka. Visit Jean-Francois Fourtou's sculpture park in Dar El Sadaka, where the artist's pieces are exposed, such as "The House Fallen From the Sky" and "The Giant's House" before concluding your three-wheeled adventure back to town.
Your ride is tailor-made, off the beaten path and designed according to your level of knowledge of the area and your centers of interests, respectful of the local culture and all inclusive to offer you a memorable experience. Custom rides and multi-day expeditions are also available in China and in Morocco.

CONTACT US: If you are trying to book a last-minute ride within 24 hours or if you have any questions and just prefer talking to someone. You can email us or you can call us at +212 (0)6 69 69 93 74.
-----------
Partez à l'aventure dans les ruelles typiques de la Medina et sur les chemins arborés de la Palmeraie pour atteindre Dar el Sadaka. Découvrez l'univers loufoque de Jean-François Fourtou en évoluant dans un magnifique parc où sont exposés certaines oeuvres ébouriffantes. Entamez par le grenier la visite de "La maison tombée du ciel", perdez définitivement tous vos repères dans "La maison de Géants" avant de terminer votre aventure en sidecar et les cheveux au vent. Le prix est par sidecar soit 2 personnes par véhicule.
Maximum 2 personnes par sidecar de 2 à 99 ans. En-dessous de 12 ans, chaque enfant doit être accompagné par un adulte.
Le point de depart de nos rides est situé sur le coté du "Café Taxi", boulevard Prince Moulay Abdallah, à 10 minutes en voiture de la place Jemaa el Fna. A la fin de votre ride, nous vous déposons où vous le souhaitez en centre-ville.
Pour des raisons de sécurité, vous n'êtes pas autorisés à conduire nos sidecars. Casques, charlottes jetables ainsi que des équipements imperméables sont à votre disposition.
-----------
RIDE
As this is a private ride, you set the pace. Your insider will accompany you based upon what you want to see and how long you want to stop. And if you see something you like along the route, just yell STOP! Your wish is our command. Expect to spend about 70% of the time driving and 30% exploring on foot. Our rides can accommodate up to 2 passengers by sidecar from 2 to 99 years old.
MEETING POINT
STANDARD MEETING POINT: The start point for our sidecar rides is located just close to Bakery "Café Taxi", boulevard Prince Moulay Abdallah, 10 minutes drive from Jemaa el Fna square.
CUSTOM MEETING POINT: Available only for La Mamounia hotel Guests. Please enter the number of vehicles needed on the next page. This service comes at the price of 200 MAD per vehicle.
At the end of your ride, we will drop you off wherever you like in downtown Marrakech free of charge.
LANGUAGES
We offer rides in different languages. When you send us your booking form you can ask for an insider who speaks a language other than English.
WHAT IS INCLUDED

Our rides are all inclusive. Knowledgeable insiders immersed in local culture, characterful vintage vehicles, waterproof gear, helmets, site entrances and refreshing drinks. Rides exclude meals unless specifically mentioned.

For legal and safety reasons, you are not allowed to drive our sidecar.



EXTRAS
French champagne, instant camera renting or smartphone camera accessories... we do offer a wide array of options to make your ride truly comfortable and memorable. Discover them during your booking process.

REFUND POLICY
In case of a no-show or if you cancel within 48 hours of your ride you will be responsible for the total amount of your ride.
HELP & QUESTIONS
Visit our help page to find answers to your questions or contact us by email at info@insidersexperience.com.