- The High Flyer Combo - 2h (Price is per sidecar)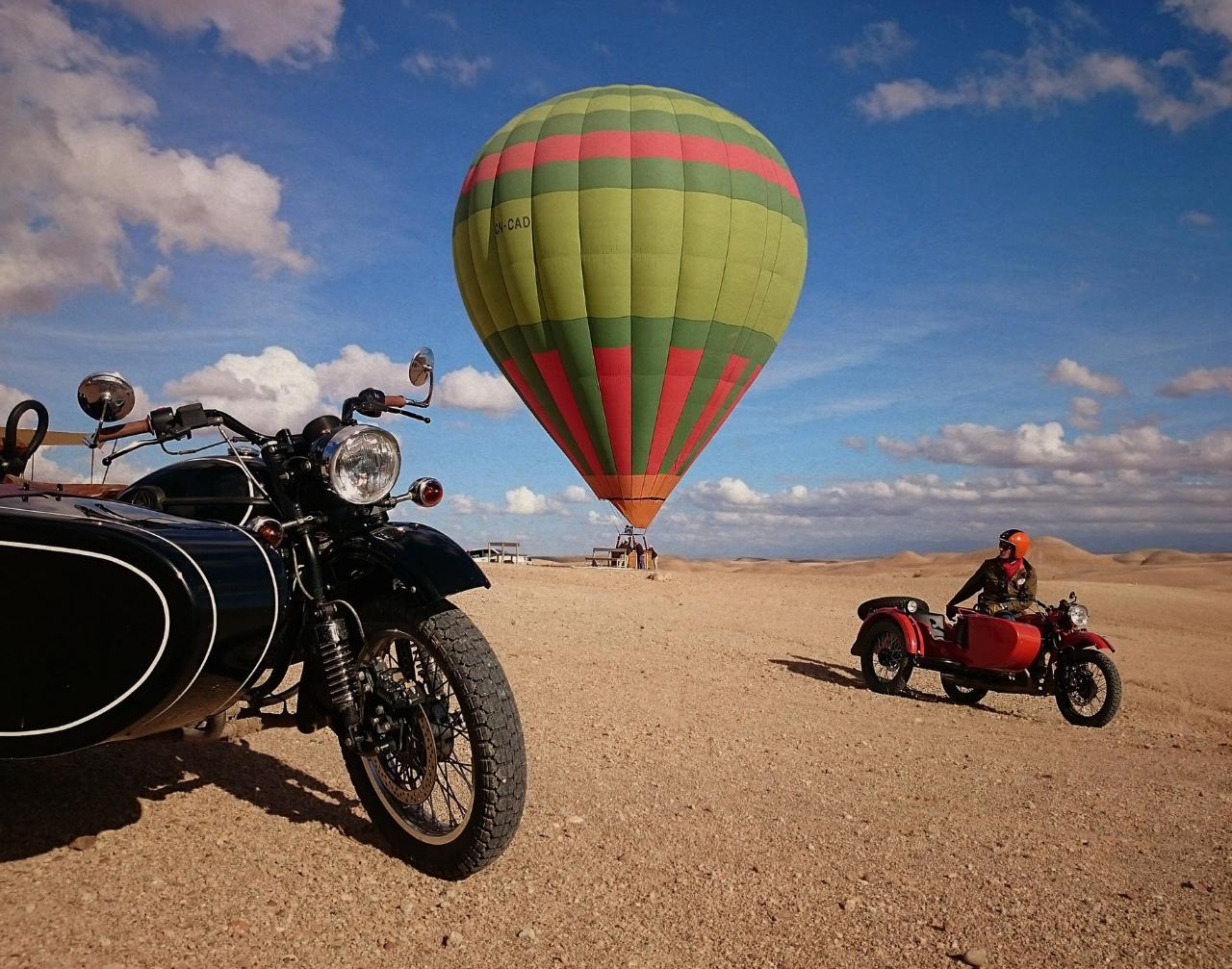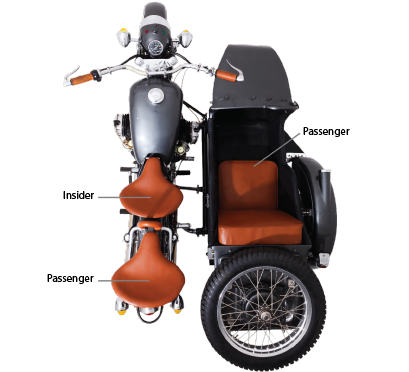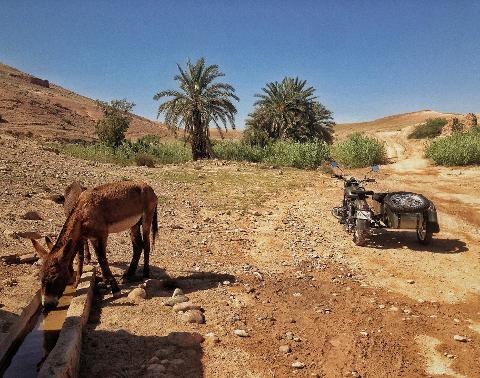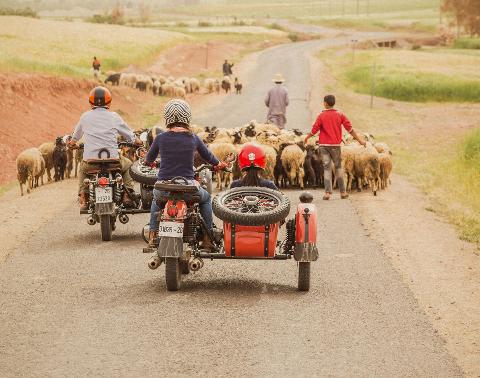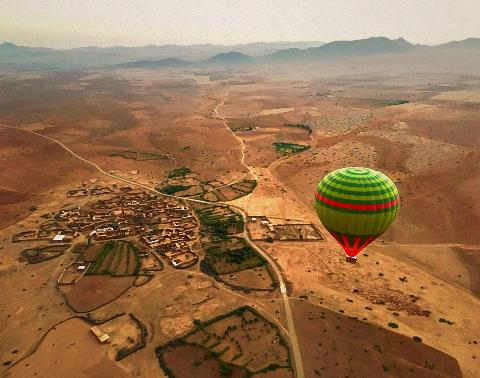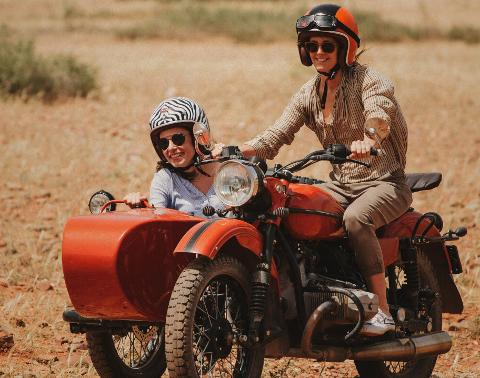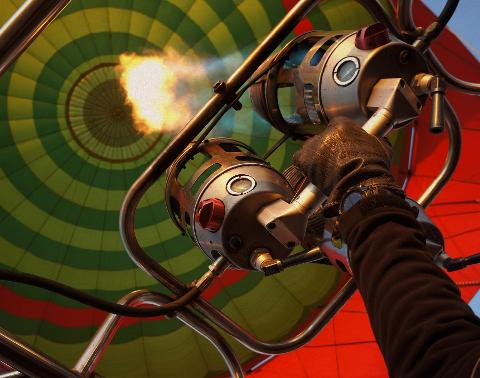 Duration: 4 Hours (approx.)
PLEASE CONTACT US FOR LARGE GROUPS AS WE CAN SPLIT PASSENGERS BETWEEN SIDECARS AND JEEPS
v EN FRANÇAIS PLUS BAS v
Discover the beautiful northern plains of Marrakech from both sky and ground. After watching the sun rise over the Atlas from a hot air balloon with Ciel d'Afrique, enjoy a traditional breakfast and hop aboard our sidecars and explore the region from ground level. Our insiders will take you off the beaten path into the rocky hills, through villages and across the mythical palm grove. Please note that your hot air ballon is a shared-ride.
Your ride is tailor-made, off the beaten path and designed according to your level of knowledge of the area and your centers of interests, respectful of the local culture and all inclusive to offer you a memorable experience. Custom rides and multi-day expeditions are also available in China and in Morocco.
CONTACT US: If you are trying to book a last minute ride within 24 hours or if you have any questions and just prefer talking to a human being we understand - you can email us at the Contact us link or you can call us at +212 (0)6 69 69 93 74. We try to get back to everyone within 24 hours.
-----------
Découvrez la magnifique plaine de Marrakech, vue du ciel et depuis le panier de nos sidecars. Après avoir admiré le lever du soleil en montgolfière avec Ciel d'Afrique et dégusté un petit déjeuner traditionnel, embarquez à bord de nos sidecars pour explorer la région. Nos insiders vous emmèneront à la découverte de la mythique palmeraie de Marrakech et de ses villages traditionnels. Merci de noter que votre ballade en montgolfière est partagée avec d'autres passagers.
Maximum 2 personnes par sidecar

de 2 à 99 ans. En-dessous de 12 ans, chaque enfant doit être accompagné par un adulte.
Une voiture avec un chauffeur

"Ciel d'Afrique"

viendra vous chercher au pied de votre hôtel aux alentours de 6h30 du matin le jour de votre ride. L'heure exacte de rendez-vous

vous sera envoyée après le briefing sur la sécurité dans l'après-midi de la veille de votre trajet.

Vous débuterez par la balade en montgolfière. Lors de votre retour au sol, un petit-déjeuner marocain sera servi avant de vous emmener en sidecar pour la suite de votre aventure. Nous vous déposerons gracieusement là où vous le souhaitez dans le centre-ville à la fin du ride.
Pour des raisons de sécurité,

vous n'êtes pas autorisés à conduire nos sidecars

. Casques, charlottes jetables ainsi que des équipements imperméables sont à votre disposition.
-----------
DRIVING
As this is a private ride, you set the pace. Your insider will accompany you based upon what you want to see and how long you want to stop. And if you see something you like along the route, just yell STOP! Your wish is our command. Expect to spend about 70% of the time driving and 30% exploring on foot. Our rides can accommodate up to 2 passengers by sidecar from 2 to 99 years old.


MEETING POINT
A chauffeur from "Ciel d'Afrique" will come and pick you up at your hotel around 6.30am on the day of your ride. Please note that the exact pick-up details will be sent after the safety briefing in the afternoon on the day before your ride.
Start with a hot-air ballon ride and enjoy a traditional breakfast on the grounds before hitting the road by sidecar.

At the end of your ride, we will drop you off wherever you like in downtown Marrakech free of charge.


LANGUAGES
We offer rides in different languages. When you send us your booking form you can ask for an insider who speaks a language other than English.


WHAT IS INCLUDED
Our rides are all inclusive. Knowledgeable insiders immersed in local culture, characterful vintage vehicles, waterproof gear, helmets, site entrances and refreshing drinks. Rides exclude meals unless specifically mentioned. For legal and safety reasons, you are not allowed to drive our sidecar.


EXTRAS
French champagne, instant camera renting or smartphone camera accessories... we do offer a wide array of options to make your ride truly confortable and memorable. Discover them during your booking process.


REFUND POLICY
In case of no-show or if you cancel within 48 hours of your ride you will be responsible for the total amount of your ride.
HELP & QUESTIONS
Visit our help page to find answers to your questions or contact us by email at info@insidersexperience.com.