Event Rental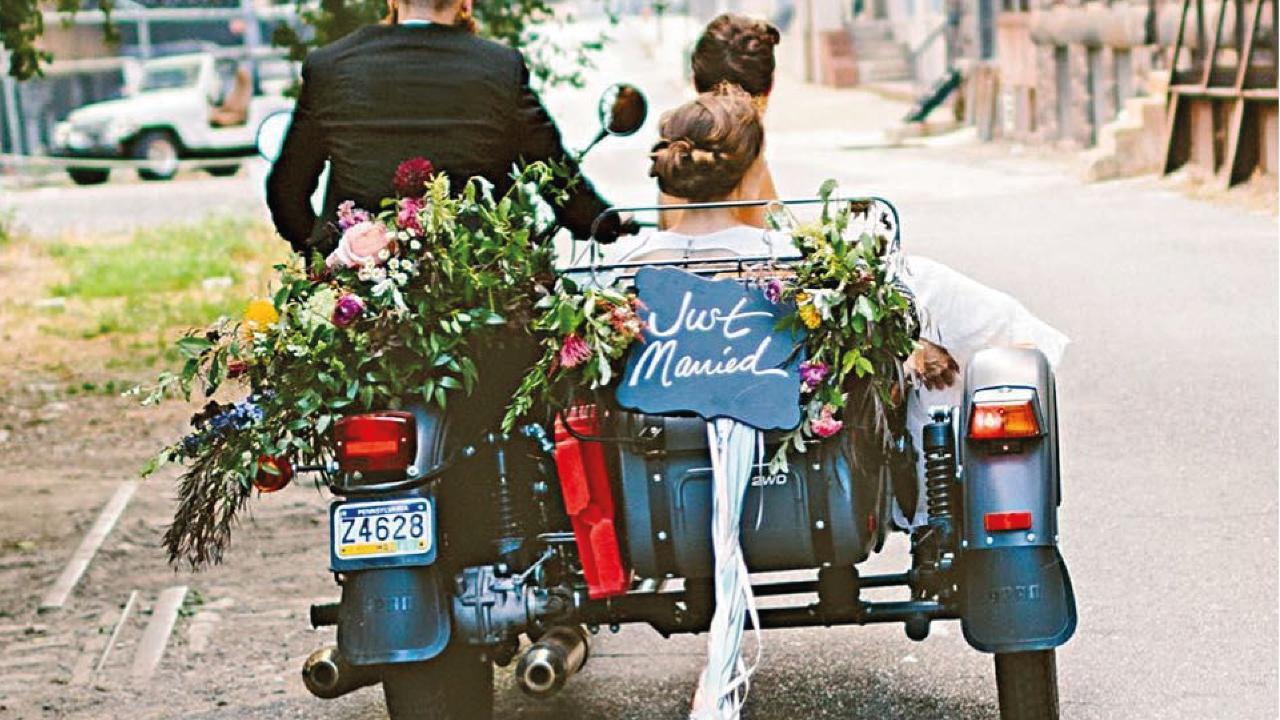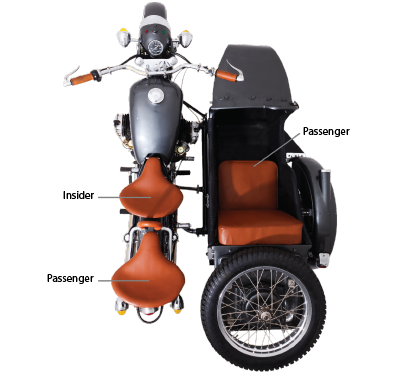 Duration: 90 Minutes (approx.)
v EN FRANÇAIS PLUS BAS v
Available for rent from 1.5h to a whole day | Disponible à la location pour 1h30 ou une journée
Choose an exceptional vehicle for your wedding day. For your church outing or to go to the cocktail party, to organize a photo shoot and as a decorative accessory, our gleaming sidecars are at your disposal for this great day.

Maximum 2 passengers per sidecar from 2 to 99 years old. Under 12 years of age, each child must be accompanied by an adult.
For security reasons, you are not allowed to drive our sidecars. Helmets, disposable hairnets and rain gear are at your disposal.
CONTACT US: If you are trying to book a last minute ride within 24 hours or if you have any questions and just prefer talking to a human being we understand - you can email us at the Contact us link or you can call us at +212 (0)6 69 69 93 74. We try to get back to everyone within 24 hours.
-----------
Choisissez un véhicule d'exception pour votre journée de mariage. Pour votre sortie d'église ou pour vous rendre au cocktail, pour organiser un shooting photo et comme accessoire de décoration, nos rutilants sidecars sont à votre disposition pour ce grand jour.
Maximum 2 personnes par sidecar de 2 à 99 ans. En-dessous de 12 ans, chaque enfant doit être accompagné par un adulte.
Pour des raisons de sécurité, vous n'êtes pas autorisés à conduire nos sidecars. Casques, charlottes jetables ainsi que des équipements imperméables sont à votre disposition.
-----------
REFUND POLICY
In case of no-show or if you cancel within 48 hours of your ride you will be responsible for the total amount of your ride.
HELP & QUESTIONS
Visit our help page to find answers to your questions or contact us by email at info@insidersexperience.com.